Hydrostatic Pressure Cylinder Testing
DOT C945
Our on-site hydro shop will handle your oxygen and nitrogen testing needs.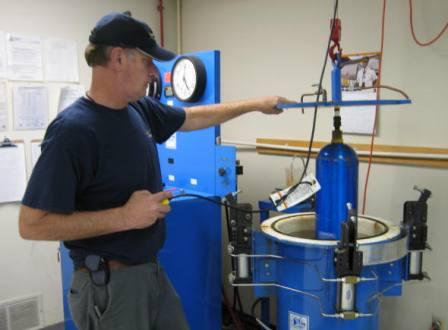 Hydrostatic Testing Contacts:
Please Note: Hydrostatic testing is completed under our DOT Re-qualifier No., DOT C945,
not Turboprop East, Inc. FAA Ops Specs Ratings.
Please check with your quality assurance department for conformance specification requirements.
Please call us with any questions.